Chat with
Cuba

even if your contacts don't have

Internet access

CubaMessenger gives you the opportunity to have your family and friends closer than ever in an easy and fun way.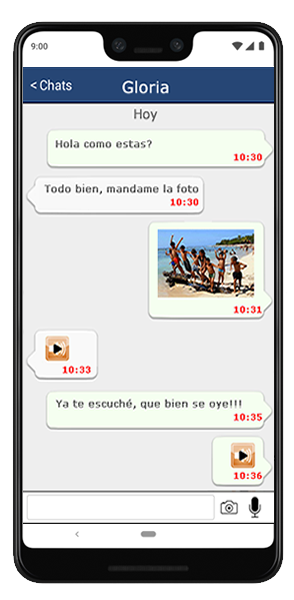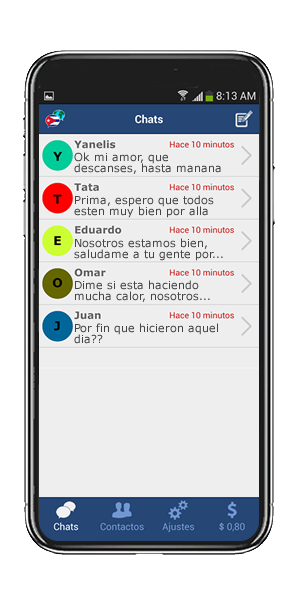 Mira nuestros videos promocionales
¿What we offer?
Features
.
Communicating in the best way possible has been the purpose in which we have focused to develop CubaMessenger.
Text messages

Send and receive text messages to Cuba has never been easier like now.

Pictures

Send and receive pictures with excellent quality and light at the same time.

Voice Messages

Send and receive voice messages as many as you want up to 1 minute long.

Videos

Send and receive videos that optimize the current connection in Cuba.

Top-ups

Send credit and Internet top-ups instantly and take advantage of all promotions.

Calls

You can call to Cuba through direct routes with the best quality guaranteed.
¿Why choose us?
Users tell us they see the difference
.
Everything has changed, when it comes to communication is never enough, however CubaMessenger offers something unique, never seen before...
Real-time chat with contacts in Cuba.
No internet required in Cuba.
Really cheap ($0.05 send y $0.02 receive).
It only charge the user outside Cuba.
It is free if the connection in Cuba is through Internet.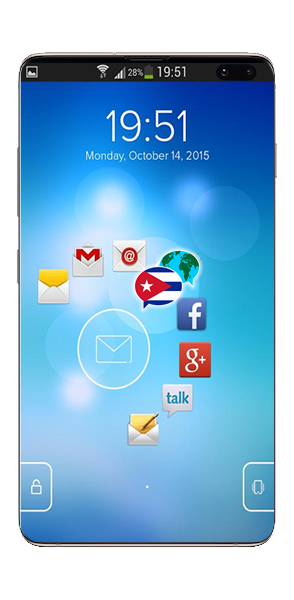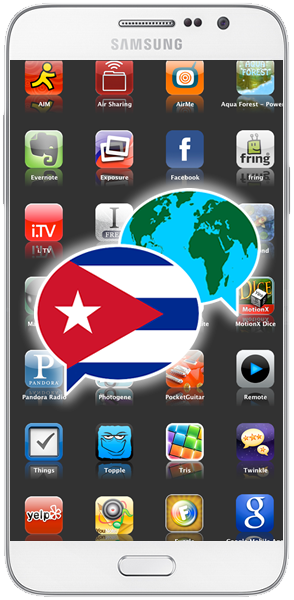 You can connect from anywhere to anywhere
.
To be in touch with family and friends wherever you are, it makes your life better.
With CubaMessenger you can experiment a new and effective way of communication, breaking of borders with Cuba.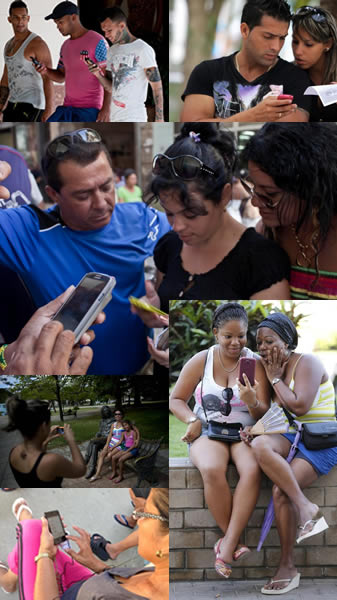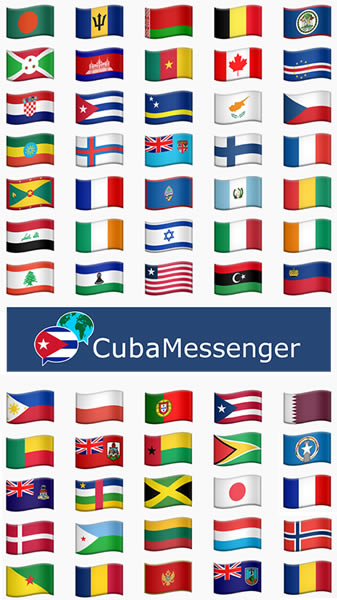 Download
Download CubaMessenger to your phone
.
The application is available for Android and iOS (iPhone) devices. In Cuba it is possible to download the APK and IPA files.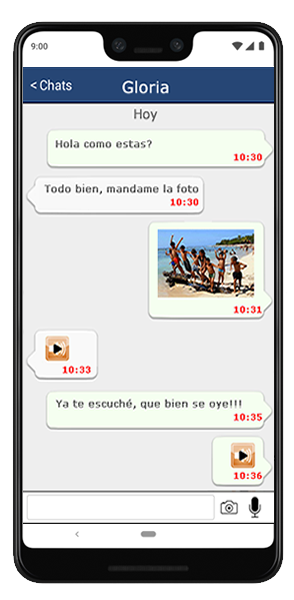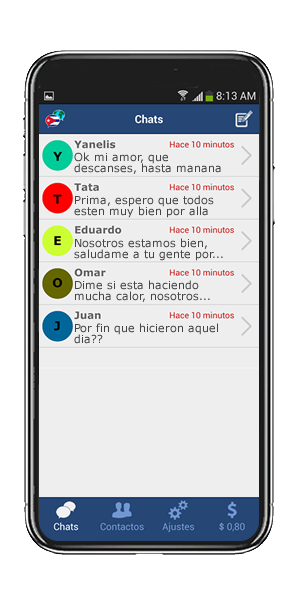 Contact us
We are here to help you
.
If you have any questions to ask us. For any problems with the application or suggestions, please contact us.
Write us to:
info@cubamessenger.com